The Cecilia winery was established in 1990 thanks to the efforts of the Milanese engineer and industrialist Giuseppe Camerini, who having visited the Island for almost fifty years, decided to develop his passion for viticulture and wine on the farmstead "Podere La Casina".
Nearly 20 years later the farm is managed by his nephew Lorenzo and the vineyards now comprises three small farmsteads on land surrounding Procchio and Marina di Campo and covers approximately 10 hectares of vines.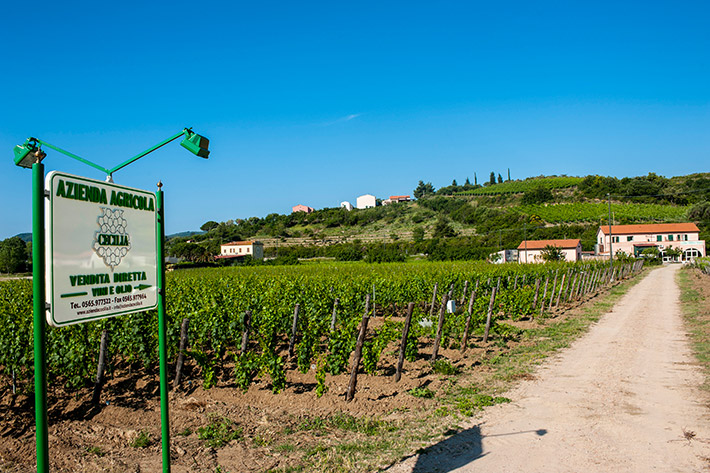 According legend, the Tuscan Archipelago was formed when the goddess of beauty and love, Venus, lost her necklace in the waters of the Tyrrhenian. There is a degree of truth in this charming myth because there is no doubt that the islands of this Archipelago are fragments of paradise.
Few places in the world can boast such wealth and variety in so small an area; from the enchanting depths of the sea, a paradise for divers, to the wooded heights, from the beaches and bays framed by the Mediterranean maquis, to the tiny, hillside towns immersed in the peaceful timelessness of yesteryear.
The Tuscan Archipelago offers something for everyone; sports, relaxing in the sun, history, culture and, naturally, excellent food and wines.
The almost exclusive use of stainless steel in the cellars together with a system of fermentation at controlled temperature and new filter systems, ensure that the vineyard is at the forefront in the most recent advances in wine-making. A newly created section for aging in small 225 litre oak barrels (barriques) permits the perfect evolution of aged wines.