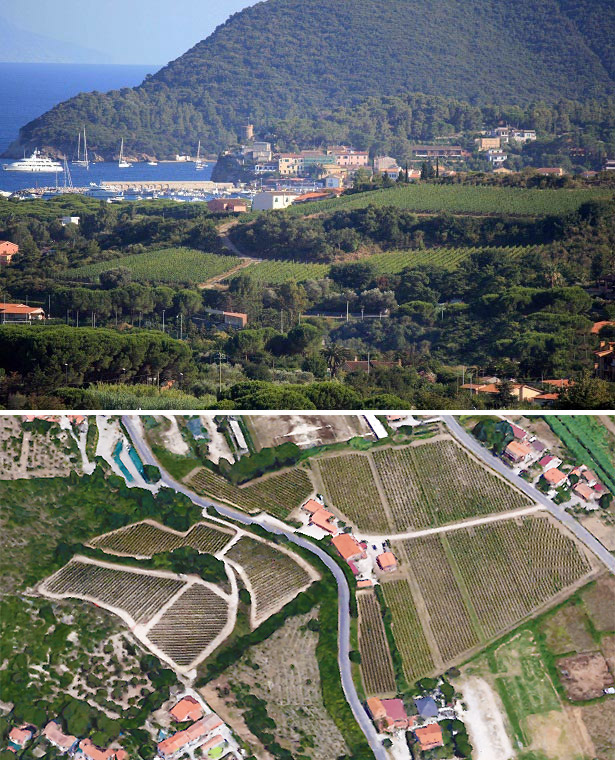 La Casina Vineyard
The company offices and the direct sale shop are housed in Podere La Casina, in the hamlet of La Pila, close to Marina di Campo.
It's been recently re-organised after roughly 30 years, and only white grapes are grown (Ansonica, Vermentino, Chardonnay).
Behind Podere La Casina are the Colle Cecilia hills, where only red grapes are grown (Sangiovese, Syrah, Aleatico). These two vineyards, covering almost 4 hectares, represent the original heart of the company.